September 11th, 2012
Congratulations to the 2012 GRACE Award recipient Albert Kwabi.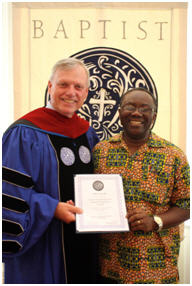 Albert is an M.Div. student with a concentration in Christian Education Formation. An international student from Ghana, Albert plans on completing his course of study by writing a thesis on theological education in Ghana. The GRACE Award is given to the student pursuing the M.Div./C.E. concentration who shows the most promise of exemplary contribution to the profession of the pastoral educator.