G.R.A.C.E. Writes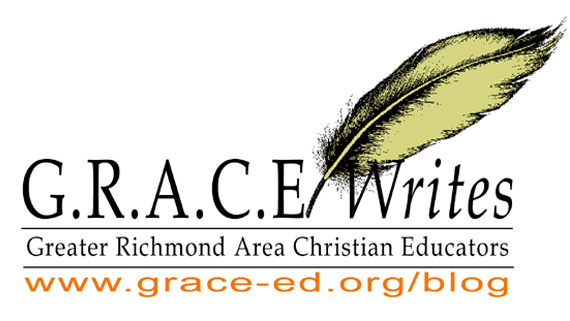 Welcome to G.R.A.C.E. Writes! This blog is maintained by a group of sixteen Christian educators in the Richmond, VA area (hence, Greater Richmond Area Christian Educators, or "GRACE" for short). These educators serve in various churches and organizations. Among the group are pastors, congregational educators, professors, administrators, students, and denominational staff. Most are founding members of the group which formed over 12 years ago.
The group started this blog as a way to give back to the Christian education community and to provide support for those seeking help in the area of Christian education. We encourage you to interact with the posts by providing feedback of your own experiences or helpful suggestions to other educators who might be struggling with a particular issue. If you have questions about things educational that you are pondering, post them and let's get a dialogue going.
If you experience any problems, please contact the site administrator at admin@grace-ed.org.
The spirit of this space is: "Conloqui et conridere et vicissim benevole obsequi, simul leger libros dulciloquos, simul nugari et simul hoestari."
Translation: "Conversations and jokes together, mutual rendering of good services, the reading together of sweetly phrased books, the sharing of nonsense and mutual attentions." –St. Augustine, Confessions.
NOTE: Entries of individual contributors are the opinion and responsibility of those persons and do not necessarily reflect the opinions or thoughts of the group members that comprise the G.R.A.C.E. peer-learning group.