May 30th, 2007
One of the most frustrating things for congregational educators is the little spoken dirty little secret about their teachers and planning. That secret being that most volunteer church educators, Sunday school teachers and Bible study leaders, tend to do a minimum of planning in preparation for teaching. Most have fined-tuned a routine of Saturday night cramming. Only a few do anything that can be considered advances planning, study, and preparation.
Some of this is understandable given that most of our church teachers have full-time jobs, lead full lives at work and with family. Add to that recreation, hobbies, and just the pragmatic details of living (cooking, cleaning, homemaking and maintenance, laundry, auto care, personal care, and other domestic chores) and whatever may be let over for study and planning is minimal. But, while we can sympathize, we are tempted in our better moments to admit that those are not good excuses for not living up to an important commitment. As James said, "Let not many of you desire to teach, for those of use who teach will be held to a higher reckoning." (James )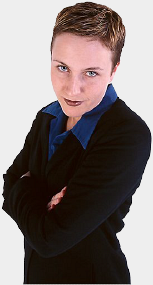 Planning has great benefits for both teacher and learners, and a good teacher is always prepared, but in the end, teaching is more of an art than a science, which suggests that planning is beneficial only to an extent. Research into teacher planning and preparation has yielded some interesting findings. Planning by teachers does help them carry out their instructional plan in the classroom. But it functions primarily for the benefit of the teacher as a means of organizing instruction, and by giving the psychological benefits of feeling confident, secure, and getting a sense of direction for teaching.
Counter intuitively, teachers do not typically initiate the planning process with a statement of goals and objectives, but with a concern for activities, content, pupil needs, or materials and resources. Research shows that objectives and evaluation receive little explicit attention in the planning process of most teachers! Even when objective statements are made, they tend to come late in the planning process.
Another finding of teacher planning research is that written plans usually take the form of an outline or list of topics to be covered, so that the major part of planning remains a mental process not committed to paper. The written list usually serves as a memory jogger to keep the teacher on course.
Most surprising of all were the findings which indicated that planning, in some cases has adverse or unintended consequences. In one research project, more teacher planning correlated with: (1) poorer student achievement, (2) poorer student attitude toward the teacher, subject matter, and instructional mode, and (3) poorer attitude toward the students on the part of the teacher.
Another researcher concluded that objectives-first models of planning decreases the teachers sensitivity to the ideas, thoughts, and actions of the learners. It was discovered that while most planning statements had an effect on the classroom behavior of the teacher, there was little correlation between such statements dealing with the learner and teacher behavior classified as "learner focus."
Before you throw away your Sunday School teaching guide in jubilation and anticipation of free Saturday evenings from now on (yes, we know when you plan your lessons!), remember the following:
Good planning does have important benefits for you, the teacher, as well as for your learners.
Teaching may be more art than science, but artists must also be disciplined, and success comes only from practice, practice, practice.
Begin your planning with your student's needs in mind first, then formulate your teaching objectives
Finally, goals and objectives still are important: if you aim at nothing, you are bound to hit it!

"It takes as much energy to wish as it does to plan." Eleanor Roosevelt
Leave a Comment